MEDICAL SCHOOL APPLICATION CONSULTING
Entry into Medicine is increasingly competitive (<10% in top universities). Without stellar grades, relevant community service and internships, research projects, and exceptional interview skills, successful admissions can be near impossible a dream for many.
Quintessential Consultancy (QC) is the leading university application provider in Singapore and has a strong track record of guiding students into their dream universities locally and overseas. Our students regular secure offers from Oxford, Cambridge, Imperial, Edinburgh, UCL, NUS, NTU, UNSW, Monash, Trinity and beyond.
SETTING THE GOLD STANDARD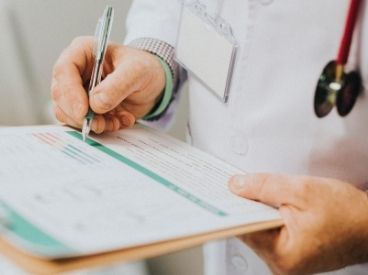 Conducted by
Medical Doctors
Graduates from leading medical schools from the United Kingdom and Singapore
First-hand experience in medical applications
Professional advisory on the admission process
Hallmark Proprietary Curriculum
Developed by doctors and medical professionals
Winning admissions strategy
Unrivalled Track Record
Unrivalled Mentoring
Track Record
87% success rate to NUS and NTU medical school
95% success rate to medical schools in the United Kingdoms
MEDICAL SCHOOL ADMISSION COURSE
We specialise in SIngapore, UK, and Australia Medical School admissions. Our students work with a diverse team of medical doctors and professional consultants on a 1:1 basis.
QC offers 4 courses to address each component of the admissions process. One may opt for a single programme, or the entire programme from start-to-end. All courses are conducted on a 1 to 1 basis.
SUMMARY OF MEDICAL SCHOOL APPLICATIONS
Headstart Mentoring & Portfolio Building

Personal Statement

Entrance test preparation for the BMAT

Interview training for the SJT/FSA/MMI
Application Deadline: 19 March 2021
Headstart Mentoring & Portfolio Building

UCAS Personal Statement

Entrance Test Preparation for the BMAT & UCAT

Interview training for the SJT, FSA & MMI
Application Deadline:
15 October 2021 (UK)
March 2021 (Ireland)
Headstart Mentoring & Portfolio Building

Personal Statement (only applies for selected universities)

Entrance Test Preparation for the ISAT/UCAT

Interview training for the MMI
Application Deadline: March-April 2021
JUMPSTART YOUR MED SCHOOL APPLICATION JOURNEY.
Get started on your medical school application with QC today. Receive extensive guidance from a personalised team of mentors and university advisors, and craft a top-scoring medical school application today.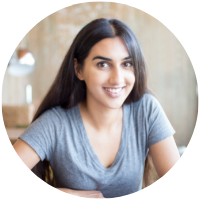 I would like to thank my mentors for helping me along all the way. QC provided comprehensive SJT and FSA questions practice materials with a systematic way to think through answers. The practice environment was comfortable and conducive for learning as well. They helped me alot with my personal statements and interview practices. I have been accepted to NUS and Imperial, UCL and King's. Would definitely recommend QC.
SMIRITI
National University of Singapore, Medicine
My first medicine application failed. This was when I realised I needed more professional help. During my 2 years of National Service, QC helped to strengthen my portfolio weaknesses by recommending research and volunteer activities that were medicine-related. My QC mentor also recommended me to be a medic in the army, this helped me gain more interactions with doctors. QC prepared interview practices and personal statements reviews which really helped me ace them.
JOSEPH
University of Cambridge, Medicine