OUR MISSION
Raising You To Reach Your Goals
Quintessential Consultancy (QC) offers industry defining university admissions courses and provides students the blueprint for academic excellence and lifelong success. From application strategy, portfolio building to entrance test preparation, we bridge the knowledge gap and help students succeed in college admissions.
Leading a team of over 70 Oxbridge and Ivy League mentors, IB and IGCSE examiners, and top school teachers, QC has established itself as one of Singapore's finest university admission consultancy.
We continue to train outstanding mentors and level the playing field for deserving mentees.
PREMIUM MENTORS




STERLING TRACK RECORD
0
Successful Applications
0
Oxbridge Acceptances
0
Top U.S Universities Acceptance
MEDIA FEATURES
Quintessential was proudly featured in various national media like The Straits Times, Channel 5, SPH Radio, Kiss92FM, and more.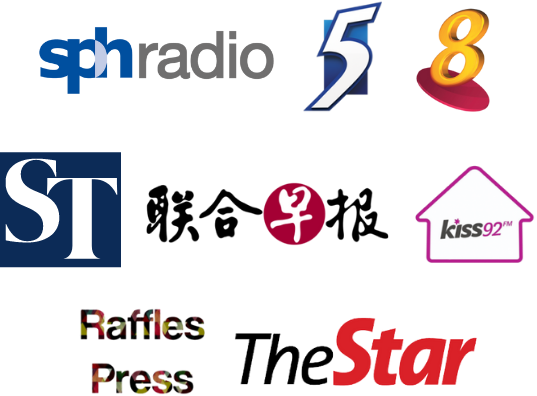 FREQUENTLY ASKED QUESTIONS
Does QC do face to face consulting?
Yes, QC offers both online and face to face options for consulting. This is done by both our academic advisors and our professional university mentors. Please leave us your details in the Contact Form and we will get back to you as soon as possible. We comply with all safety and hygiene measures during COVID-19.
The price depends on the needs of the student mentee. Our consultants will conduct an advisory consultation to understand your needs before quoting a proposal to best fit your circumstances. Our packages are highly customised with multiple mentors to one mentee. This ensures the best possible outcome for your child.
Does QC help with postgraduate applications and job interview training?
Yes, we help with many postgraduate exams each year such as GMAT, law and medical school applications. With our professional mentors, QC also conducts training and preparation for undergraduates who are gunning for competitive job interviews in banks and tech firms.
Do you help with universities outside the US or UK?
Yes certainly. In fact, one of our forte is in Singapore, Hong Kong and Australian universities. We have a track record of success in these countries. Due to COVID, we have actually helped many students apply for alternative schools outside of US and UK.
Do you help students not based in Singapore?
Yes of course! Please leave us your details in the Contact Form and we will get back to you as soon as possible. Through the use of online technologies such as cloud drives and video-conferencing, our students have been able to tap on our expertise to successfully enter their dream schools. As a regional hub, we have served students from Thailand, Malaysia, Indonesia, Vietnam, Philippines, China, Korea, Japan, France, UAE and USA.
How is QC different from other university admissions companies?
QC focuses on quality mentors, group mentoring and an industry-leading winning framework and curriculum. QC's flagship 5 to 1 mentoring course is headed by a Principal and Secondary Mentor, both of whom from an applicant's target school (i.e. an Oxford Law mentor will work with an Oxford law applicant). 3 more mentors will provide support for college research, portfolio preparation, and non-academic preparation. This highly customised and bespoke preparation speaks volume of the commitment to excellence QC has for nurturing our students.
QC's industry-defining framework and syllabus provides comprehensive coverage on portfolio building, application strategy, personal statement editing, and interview preparation. Our track record stands heads and shoulders over competition and remains best of class.
PROGRAMMES WE OFFER
Click to Learn More
Headstart Mentoring
Click to Learn More
Personal Statement
Click to Learn More
Entrance Test
Click to Learn More
Academic Interview