ADMISSION INTERVIEW MENTORING
University admission interviews are notoriously rigorous and can determine the outcome of each application. The Oxbridge academic interviews, Medical, and Law admissions interviews are particularly rigorous. QC offers proprietary interview preparatory courses by experienced mentors. Our mentors have aced these interviews before and provide students with first hand insider knowledge on faculty interviewers and model answering techniques. Academic content, pedagogy focus, with analysis of key techniques, are covered in this course.
QC pairs each applicant with 5 mentors. Each team is headed by a Principal and Secondary Mentor, both of whom from the applicant's target university. The team of mentors support and guide mentees in their preparation.
QC's industry defining framework for university application provides comprehensive coverage on the entire admission journey, down to details like college choice statistics, professors' profiles, and question analyses.
QC presents an integrated look at college application. Besides portfolio building and application preparation, QC also offers academic tutoring to support the scholastic journey of students between 12-18.
QC guides a diverse range of applicants each year, from valedictorians to the less academically inclined. Our rich experience allows us to deliver quality help to all students, regardless of starting point.
Analysis of simulated interview
Analysis of answering framework
Analysis of faculty admission officers
01
Reading Lists & Progress Review
Curated reading list of potential interview topics and materials (course and university selection based)

Discussion of key academic materials for interview
02
Framework for Anticipated Questions
Systematic and coherent framework preparation for anticipated questions
Suggestions for improvements of body language, compassion and confidence (video analysis of candidate's performance in simulated interviews)
04
Simulated Mock Interviews
Timed mock interview sessions to practice questions under stress

Development of confidence, interview skills and time management
05
Analysis of Faculty Admission Officers
Analysis of interviewer's pet topics and identification of possible topics for further preparation
MENTORING DETAILS
The Interview Mentoring package consists of at least 12 sessions with the following 5 task objectives:
SAIL THROUGH YOUR ADMISSION INTERVIEW.
Answer admission interview questions flawlessly through the help of QC today. Our team of expert Oxbridge mentors will share with you interview know-how's, helping you master the strategies and techniques of a successful interview.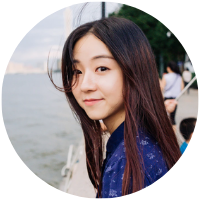 The interview sessions were more useful as the interviewers I worked with were alumni of the specific degree themselves. Therefore, they staged very realistic interviews, similar to the actual one in terms of reading material, questions asked, and general flow. I also learned to manage my body language and organise my answers better.
RACHEL
School: Raffles Junior College
I thought the interview was very useful since I got to practice and also because the interview structure is very different from the typical one, so it was good to learn how to approach them. Also would have been a bit helpful if we had sessions with Bianca first since she covered the basics before going down to the centre to have the proper interview.
N MARTIN
School: GEMS Dubai